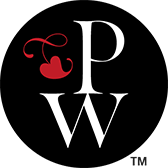 This week we found out that On the Edge of the Dark Sea of Darkness has made the Publishers Weekly top 20 children's books! This is a great cause for celebration. 🙂
Wingfeather has been selling so well lately that Amazon is out of stock, but you can still find the new editions at many other sellers. Just click here for purchase links, or check out our Buy page in the menu above (filed under Books). Thanks so much for loving these books and sharing them with new readers! Andrew very much appreciates your kind support.
---
Are you following along with Andrew's nightly live readalouds? You can now find them on YouTube as well as Facebook.
---
Walking on Water: Join is this week in the forum for discussions on chapter 9!